Computerization triggers urgent-care dispatches in the Brazilian Unified Health System (SUS) in the state of Mato Grosso do Sul
Press Releases . 30 . October . 2018 . Written by:
The use of Duosystem's technology platform in the state bed-management center resulted in 38,000 calls fulfilled from April to December last year and 63.4 thousand this year against 9.4 thousand in all of 2016, when dispatches operated through a fax-based service.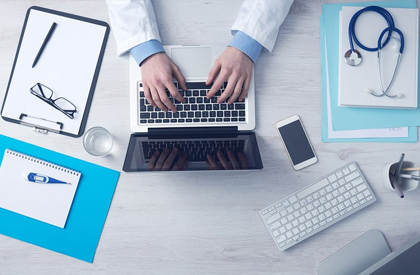 Duosystem, a technology company specialized in health intelligence and innovation, developed a pioneering operating platform to computerize SUS medical priority dispatch system in the state of Mato Grosso do Sul, which made the number of calls fulfilled soar.
The first stage of the services included the implementation of the urgent-care dispatch system in the state based on the current database of 230 thousand patients. From the date the system began to be used in April 2017 up to now, Duosystem's platform mediated more than 81 thousand calls in the region with a 99.5% resolution rate.
In 2016, for example, the year before implementation of the priority dispatch center, 9.4 thousand urgent-care dispatches were mediated. In 2017 alone, more than 38 thousand dispatches were made possible and in 2018 to now there are more than 63.4 thousand calls.
Modernization of the system enabled the healthcare units to have a better decision-making process to allocate the available resources, in addition to a more effective control and higher quality of care delivered to the citizen.
Previously, the service was operated via fax. Hence, it handled less than half of incoming calls currently recorded and resulted in a low resolution rate.
The company is continuously working on the development of innovative technologies for healthcare. The next step will include implementation of the outpatient priority-dispatch system of the Unified Health System (SUS) in this state. The base is expected to eventually have about 2 million patients.
In the state of Sao Paulo, Duosystem's platform is used in the bed management center to mediate the annual scheduling of 9.4 million medical appointments, 6.4 million exams, 1 million hospitalizations, and 421 thousand urgent-care and emergency dispatches. The database has 23.5 million patients, that is, more than half the state population.
The company's projects are managed by teams of interdisciplinary experts trained to employ modern techniques and tools for system control, thus ensuring high rates of resolution and reliability.
"Duosystem is undergoing a transformation process and works with agile and transparent methodologies. The objective of the company is to take health intelligence and innovation solutions to other Brazilian states and municipalities and the private sector. It also has an internationalization strategy, as points out Duosystem CEO Denilson Mascarenhas."